Music has Colour. Colour has Music.
Jamsession with music and painting in Hamburg/Germany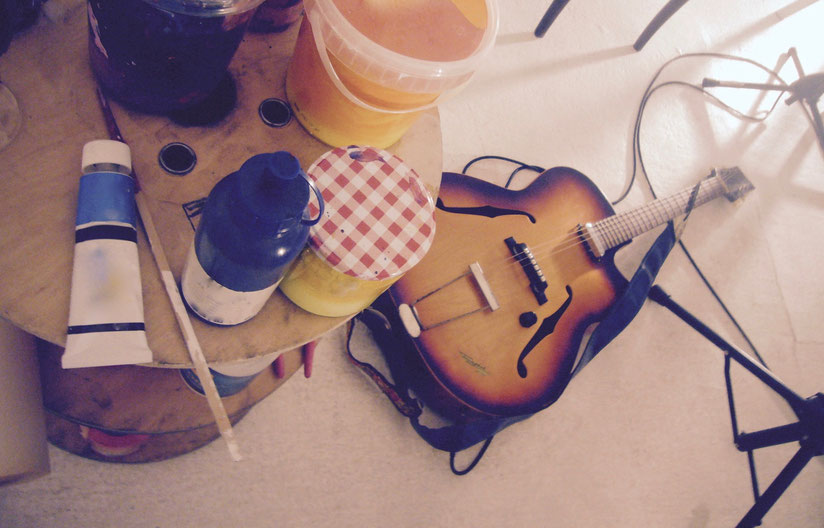 Saturday 29. June 2018, 19.30h
Intermedial Jamsession...
"Music has colour. Colour has music." is a crosscultural Jamsession with music and painting. Everyone is invited to improvise with instruments, colours, pencils and voice. Together we will dive into a collective soundscape colourflow and seek to inspire one another with sounds and colours. Material and instruments are welcome. Basics will be provided. Everybody is welcome!
Open Access/ No Reservation needed.
Mail: info@kulturhaus-eppendorf.de or Phone: 040-481548
Kindly sponsored by:
FREIRÄUME! Fonds 
& Bezirk Hamburg Nord
Partner: Hamburgprojekt, Joshuas Kitchen Ottensen, Our Kitchen Grindel 
A culinary & artistic project by Sarita Dey, presented by Kulturhaus Eppendorf. 
Adress:
Kulturhaus Eppendorf 
Julius Reincke Stieg 13a
20251 Hamburg
www.kulturhaus-eppendorf.de